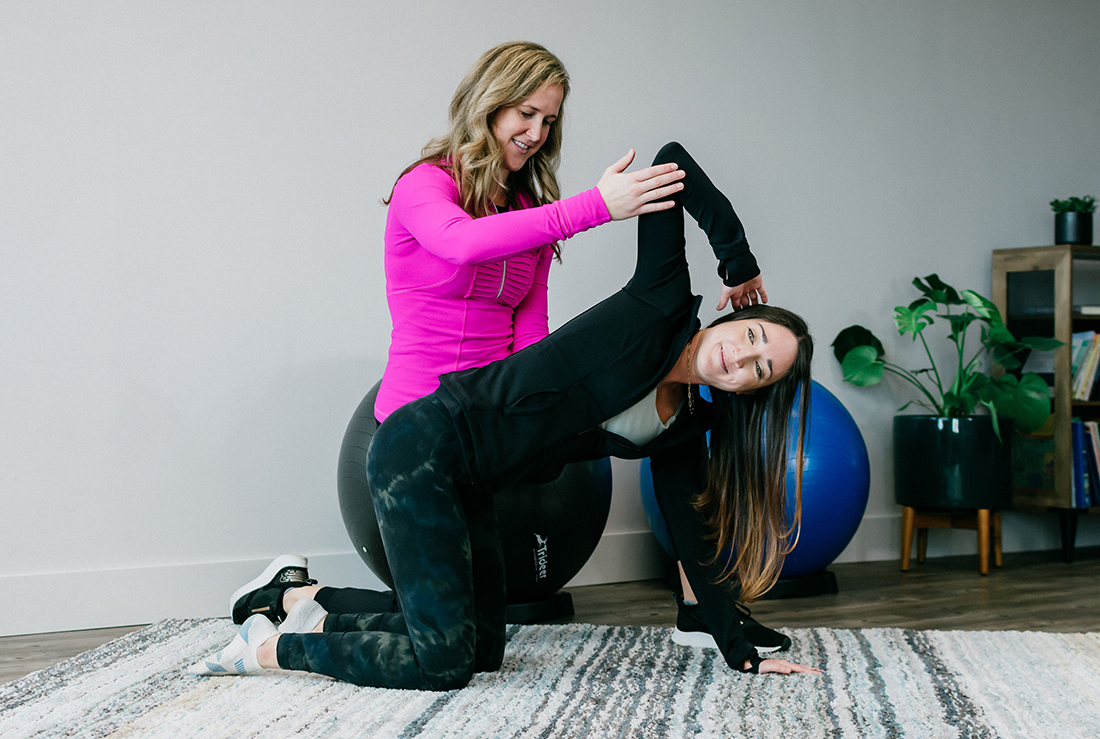 To provide elite, individualized physical therapy services to improve function while minimizing pain, freeing you to thrive in the activities you love.
How do we do this? We help you find the root cause of your pain and work with you to create a personalized plan of care to allow you to reach your goals in your wellness journey. One-on-one individualized care
We believe you deserve our full attention for every minute of every visit. We want to be able to work with you in whatever way will help you achieve your goals most efficiently, rather than in the way an insurance company dictates. By working one-on-one we can more quickly identify the problem and get to work on solving it. You are unique, and so are the solutions to your pain. It is essential to address the individual factors that brought you to us in order to get you back to feeling like yourself.
Education is the key in freeing you to thrive
Our ultimate goal is to provide you with the tools you need to free you to thrive in movement on your own. We help you understand all of the pieces of your lifestyle, movement patterns, exercise and work habits that may be contributing to why you ended up in our clinic. Although initially and periodically you may need our hands to reset your body and get you back on track, we want you to feel equipped to manage and prevent flare ups in your everyday life. It's all about balance
There are many sources of balance in the body, all of which keep you functioning at your optimal pain free level. Your deep stabilizing muscles balance out your global mover muscles. Your core and extremities each have roles to play. Your passive stability of bones and ligaments balances out the active stability of your muscles and tendons. But there are other areas of life that must find balance in order to feel your best. Sleep, nutrition and stress all contribute to how your body feels. It is important to understand to work toward balance in every sense help you meet your goals. Holistic, full body perspective
Often our bodies are very good at telling us when something is off, but not as good at letting us know the origin of the issue. Our pain point might just be "the victim," while "the culprit" is actually elsewhere. For example, if you struggle with tennis elbow, did you know your shoulder blade coordination and neck mobility might actually be causing the issue? Or if your knee hurts, it might be due to the mechanics of your foot and the mobility of your hip? At Thrive Physio we look above and below the source of pain to determine all of the factors impacting your symptoms.
I am originally from outside of Philadelphia, but have been living in the Atlanta area for almost six years. I received my Bachelor of Science degree in Nutritional Sciences at Cornell University with minors in Exercise Science and Global Health. I was also a pitcher on the varsity softball team—a two time Ivy League Pitcher of the Year award winner, as well as a 2021 inductee into Cornell's Hall of Fame. As a former Division I athlete, I understand the importance of having a healthy body and the dedication necessary to reach one's optimal level of fitness. Because of my own sport, I have a special interest in working with rotational and overhead athletes of any level and any age- tennis, golf, pickleball, volleyball, softball, baseball and swimming.
After college graduation, I spent a year as a nutrition program coordinator in Port au Prince, Haiti. Over the course of this year I realized I could combine my passion for helping others with my love of movement by pursuing a career in physical therapy. Although, yes, the thought had crossed my mind before since my mom is a physical therapist. But I guess I needed to figure that out on my own! And I couldn't be more happy with the choice.
My goal is always to look beyond your symptoms ("the what") to uncover the root cause of your pain ("the why"). This process allows us to not only treat the symptoms and get rid of pain, but prevent it from recurring. I combine hands-on techniques, including functional dry needling, joint and soft tissue mobilization, with neuromuscular re-education and therapeutic exercise to get you back to doing what you love. I combine both the science of my field (evidence based practices, anatomy knowledge, continuing education) with the art of understanding who you are as a person to understand how I can best help you.  I strive to meet you where you are in life to create a partnership in injury prevention, rehabilitation and wellness.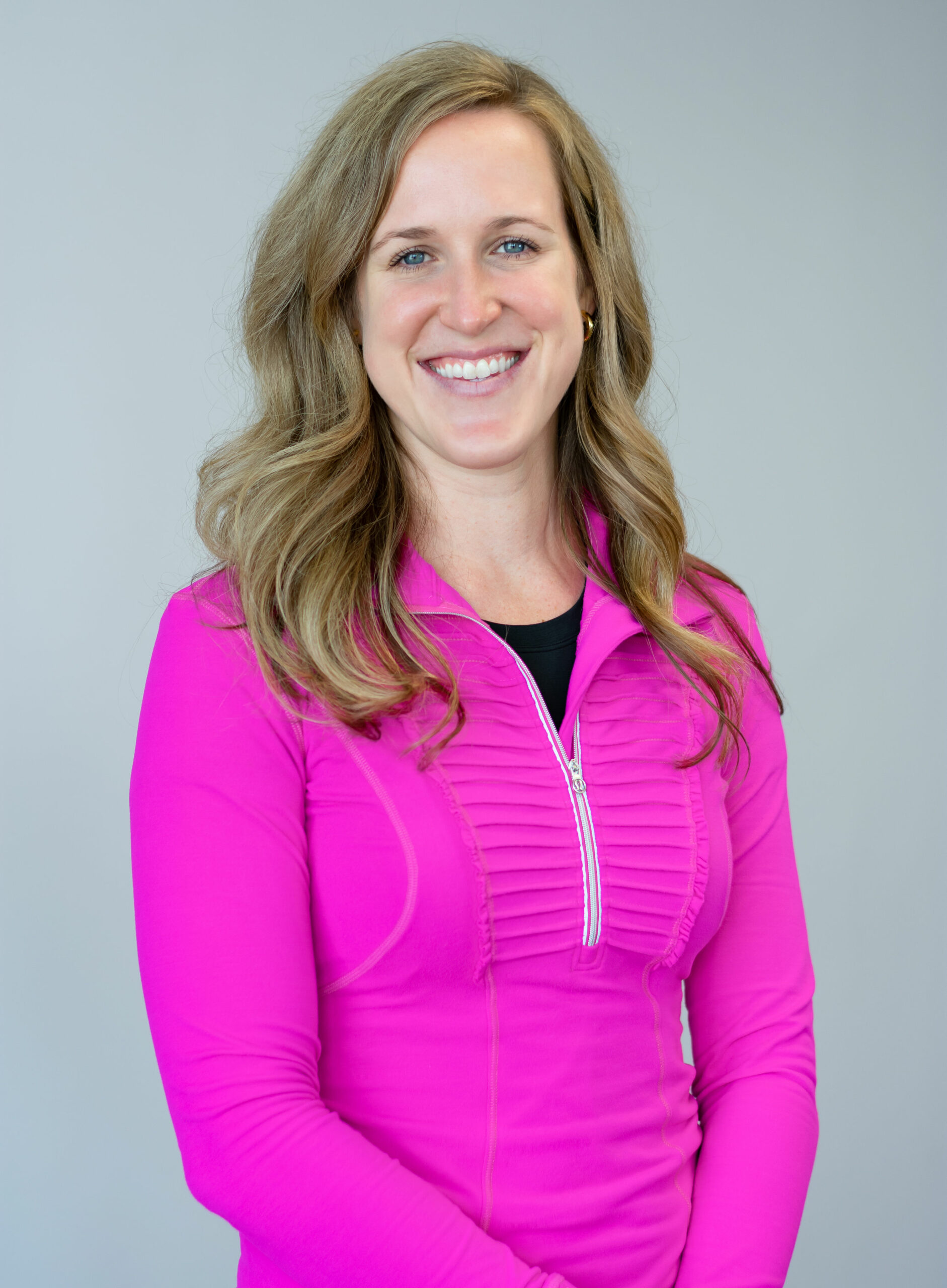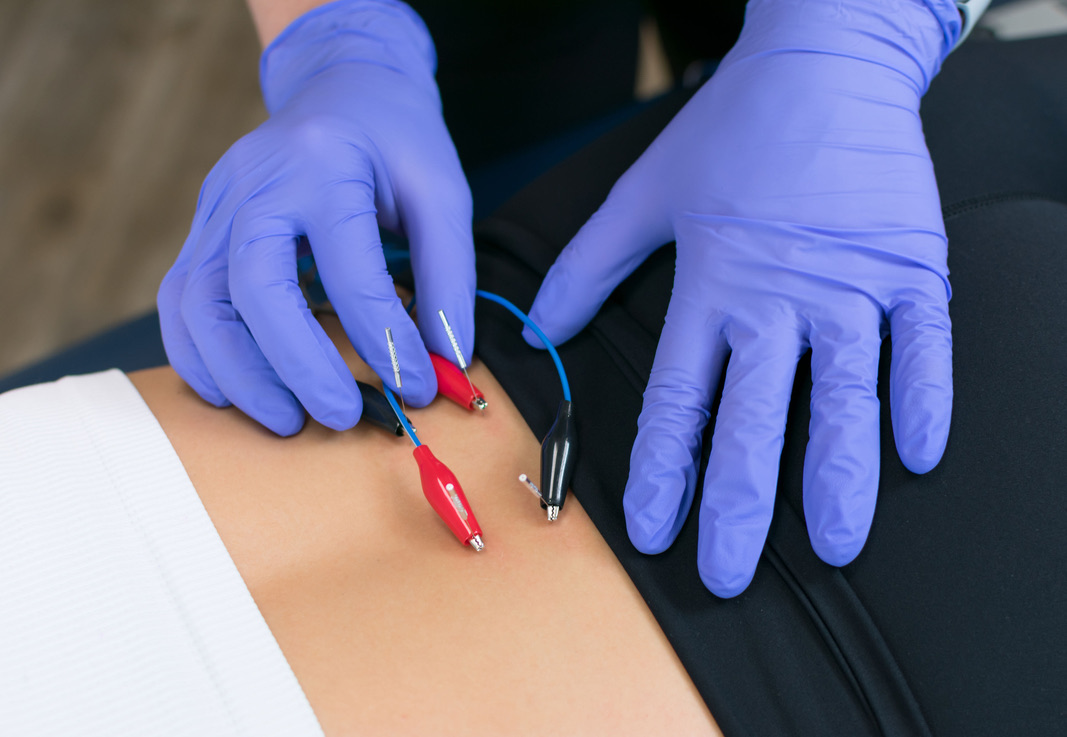 PT – Physical Therapist

DPT – Doctor of Physical Therapy

OCS – Orthopedic Clinical Specialist, Board Certified

FDN – Functional Dry Needling certified

TPI – Titleist Performance Institute Golf Medical certified

SFMA- Selective Functional Movement Assessment certified

Redcord Neurac trained
Outside of the clinic you can find me:
Traveling anywhere and everywhere! In a car, on a boat, on a plane…

Speaking Haitian Creole any chance I get, but definitely a couple times a year on volunteer trips to Haiti

Working out in my home gym- on the Peloton, in a yoga flow, swinging a kettlebell…I love all movement!

Paddleboarding on the Chattahoochee or hiking in North Georgia with my partner, Craig

Waterskiing on the Chesapeake Bay or in the Finger Lakes with my family