755 Commerce Drive
Suite 804
Decatur, GA 30030
*Located inside Kemper Pelvic Physio*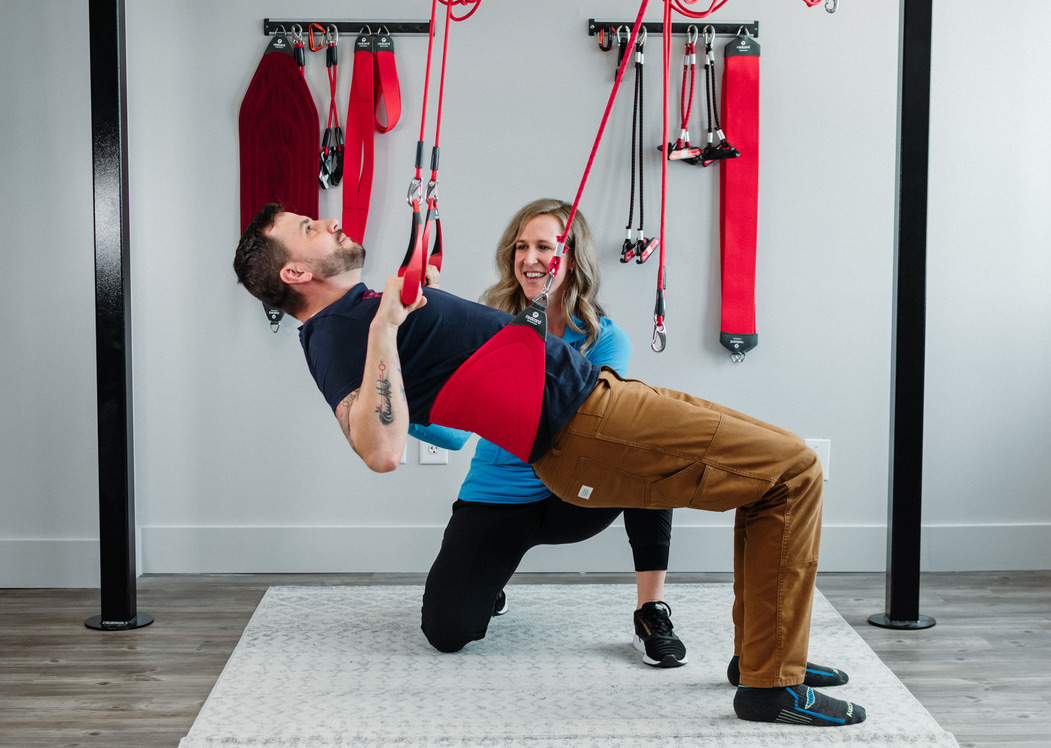 Because we are a one-on-one concierge physical therapy practice, we are out-of-network with all insurance companies. Payment is collected at the time of the visit.
Why are you out of network?
We believe you should be able to receive the best care to help you meet your goals as efficiently as possible. In an out-of-network model we are able to spend a full 55 minutes one-on-one with you and decide on the best plan of care without an insurance company dictating how we do that. You deserve better than to share your treatment session with multiple other clients, or be limited by what we can do because of the rules of insurance. This model allows you to get back to doing what you love sooner.
Does this mean my insurance doesn't cover it?
Not necessarily! "Out-of-network" means your health care provider has not signed a contract with your insurance company. However, you may still be eligible for reimbursement for these services. Upon request, we can prepare a superbill for you to submit to your insurance company for reimbursement. This reimbursement or application toward your deductible is completely dependent on your individual insurance plan.
A Good Faith Estimate is available upon request.
YOUR FIRST VISIT
Your first visit, just like every visit, will be 55 minutes of one-on-one time with your provider. You will discuss what made you decide to come to physical therapy, the history of your condition, and your general medical history. You will then go through a series of objective measures including assessments of range of motion, strength, motor control, balance, functional mobility and sport or work specific movements.
Your therapist will manually assess your area of concern to determine any soft tissue or joint restrictions impacting your current symptoms. We will discuss the findings as well as what we can do together to address your concerns. You will leave this session with a thorough understanding of what is going on, why and how you ended up here, and what we can do at Thrive Physio to get you back to doing what you love.
CANCELLATIONS
If you need to cancel your appointment, please call or text us at 404.827.8393 as soon as possible. In order to provide the best care and accommodate all appointment requests, all sessions must be canceled a minimum of 24 hours prior to the start time. Cancellations made inside of this 24 hour window will be charged the full session rate. In the case of a true emergency, the cancellation fee will be waived. DIRECT ACCESS
In the state of Georgia, physical therapists have direct access which means you DO NOT need a physician's referral to receive physical therapy services. Some insurance companies do require a referral for reimbursement so please bring one if you have it.
Payment
Payment is collected at the time of the visit. The following are accepted: credit card, debit card, health savings account (HSA) and flexible savings account (FSA), check or cash.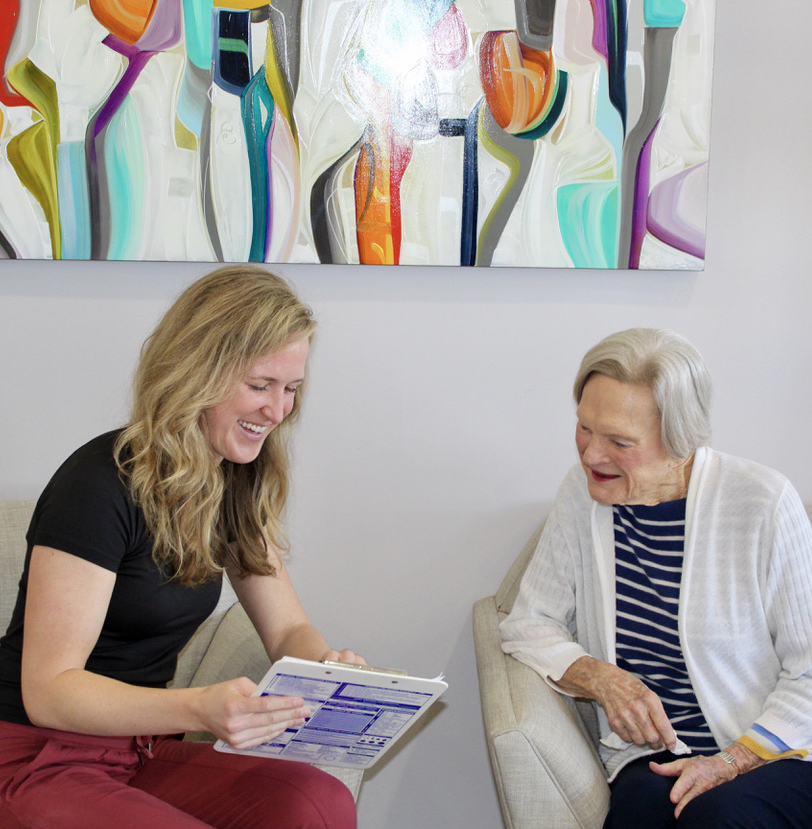 Do I need a referral from an MD?
No! Doctors of Physical Therapy have direct access in the state of Georgia, which means you can see a physical therapist before seeing your primary care provider or a specialist. If you are wondering whether you need to see a physician first or can come directly to a physical therapist, feel free to call and we can answer any questions.
Why don't you take my insurance?
We believe you should be treated in the way we feel will most efficiently and effectively get you out of pain and back to doing what you love. Insurance company reimbursement often forces physical therapists to treat multiple patients at a time, limits the body regions that we can work on, and may limit what treatments we can provide. By paying for each session in a fee for service model we are able to see positive results sooner.
What do I wear?
Please wear comfortable clothes that allow access to the body region on which we will be working. If you are coming in for treatment of your lower body, shorts are best. If you are coming in for treatment of your upper body, it is best to wear a shirt that exposes the shoulders/shoulder blades.
Where do I park?
You can park in the Commerce Plaza parking deck off of North Candler Street. Coming from Commerce Drive, you will turn right onto North Candler Street. You will then turn right into the parking deck off of North Candler. The building is also walking distance from downtown Decatur!
Can I use my health savings account (HSA)? or flexible spending account (FSA)?
Yes! We accept both HSA and FSA cards for payment.
How do I submit for reimbursement?
Most insurance companies can provide you with directions on how to submit your out of network physical therapy visits for reimbursement. You may need to print a form from your insurance company and send it with the superbill that can be provided upon request by your therapist. The amount of potential reimbursement is completely individual and depends on your insurance plan. You can call your insurance company and ask them about your out-of-network physical therapy coverage.
**Please note: Medicare clients cannot submit their visits for out of network coverage**